REALTORS® hold a position of trust.  That position of trust extends to clients, customers, other real estate professionals and to the community, at large.  We take this very seriously, especially when you consider that, for most people, a home purchase or sale is the biggest financial decision of their lives.
As an organization, we provide opportunities for our members to learn and grow on issues such as Fair Housing, Ethics, Professional Competency, Customer Service and Technology.  We believe that being a REALTOR® should mean something above and beyond just holding a real estate license.  We believe that a REALTOR® should be committed to the highest standards of fairness, competency and professionalism.
Fairness in housing means providing equal access to all, without discrimination.  The Fair Housing Act and the National Association of REALTORS® Code of Ethics both address this issue.
Competency is your expertise in your area of specialty, whether it is residential, commercial, property management or appraisal, there are expectations that REALTORS® should fully understand their market, the environment, applicable laws and regulations and the issues impacting the real estate transaction.
Professionalism entails both fairness and competency, as well as other things such as customer service, attention to detail and how you treat others in your role of real estate professional.  The expectations for REALTORS® regarding Professionalism are outlined in the National Association of REALTORS® Code of Ethics.
The South Bend Area REALTORS® promote professionalism through education and communication among our members, the public, community organizations and local governmental agencies that directly impact real estate.
Fair Housing
Passed by Congress in 1968, the Fair Housing Act is an effort to guarantee that everyone has an equal opportunity to purchase the home of their dreams, without any limitations, other than their financial means.  The Fair Housing Act, which we whole-heartedly support, provides the guidelines for equal access to housing for everyone.  This applies to both the sale and the rental of housing.
For detailed information on the Fair Housing Act, visit the HUD website.
Also, the National Association of REALTORS® Fair Housing page has great information and resources related to Fair Housing.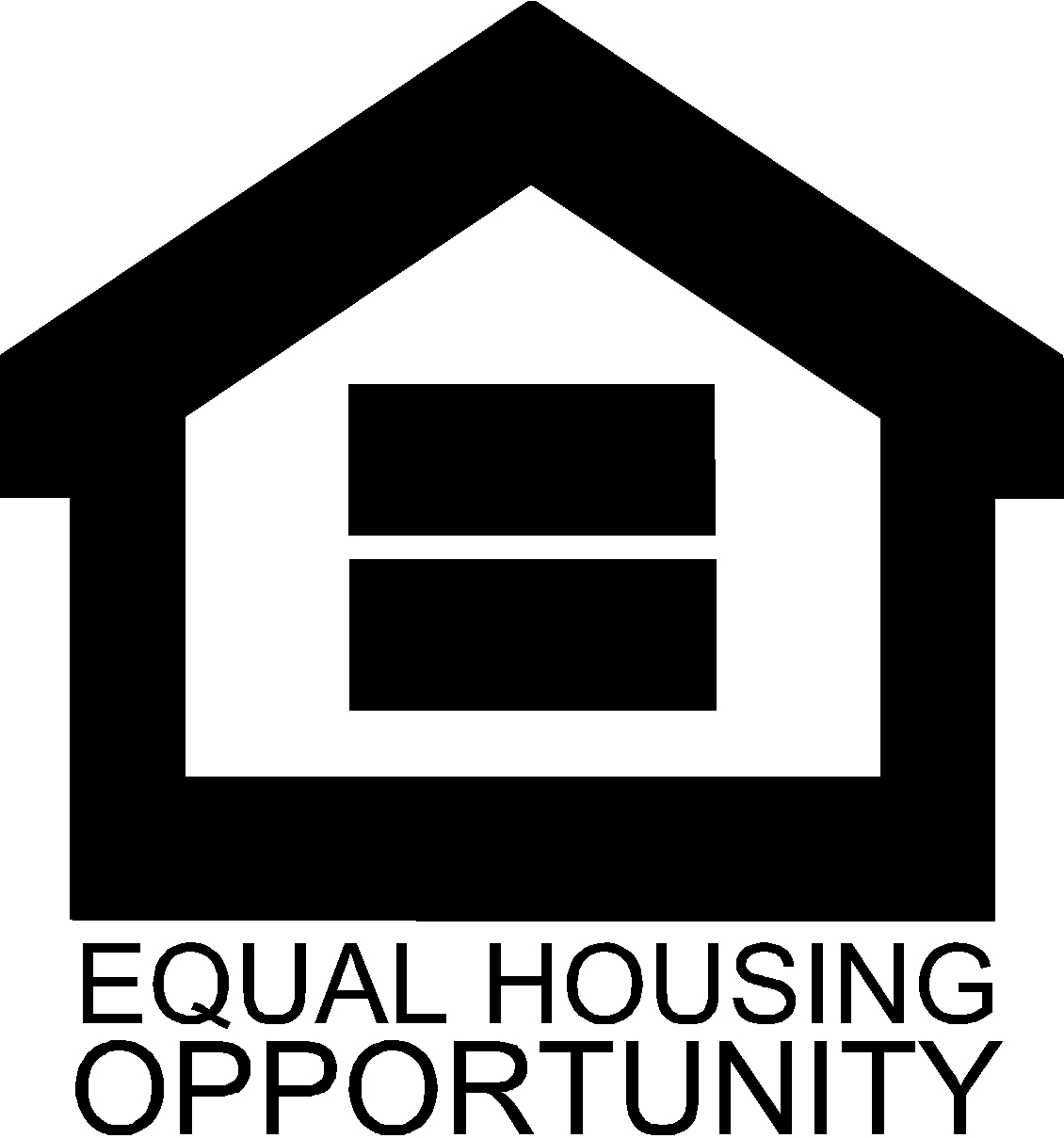 Code of Ethics
The National Association of REALTORS® Code of Ethics is what sets REALTORS® apart from others who simply hold a real estate license.  The Code of Ethics was adopted in 1913 and has been the gold standard in the industry for ethical conduct for over 100 years.  The Code of Ethics is applicable to all REALTORS®, regardless of their area of specialization.  The Code of Ethics helps to ensure that members of the public can have confidence that their real estate transaction will be handled with the greatest care and respect for all parties involved.
In instances when a REALTOR® has not lived up to his or her obligations under the Code of Ethics, the South Bend Area REALTORS®, in partnership with the Indiana Association of REALTORS®, has the ability to review the actions and conduct of our members and determine the appropriate discipline.  If you have concerns regarding the conduct of one of our REALTOR® members, please view more information regarding our Code of Ethics and the process of filing an Ethics Complaint.
Commitment to Excellence  
Commitment to Excellence is an Endorsement program begun by the National Association of REALTORS® to enhance the professionalism of REALTORS® throughout the country.  It is a voluntary program which "empowers REALTORS® to evaluate, enhance and showcase their highest levels of professionalism."  The Endorsement identifies eleven core competencies which will help the REALTOR® better serve his or her customers and clients.  It is not a static program, but an active, evolving program which helps REALTORS® remain current on issues and trends in the real estate market.  Some of the competencies include law and regulation, technology, customer service and advocacy.  For more information visit the C2EX page on the NAR website.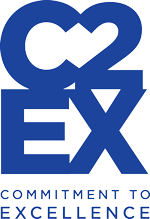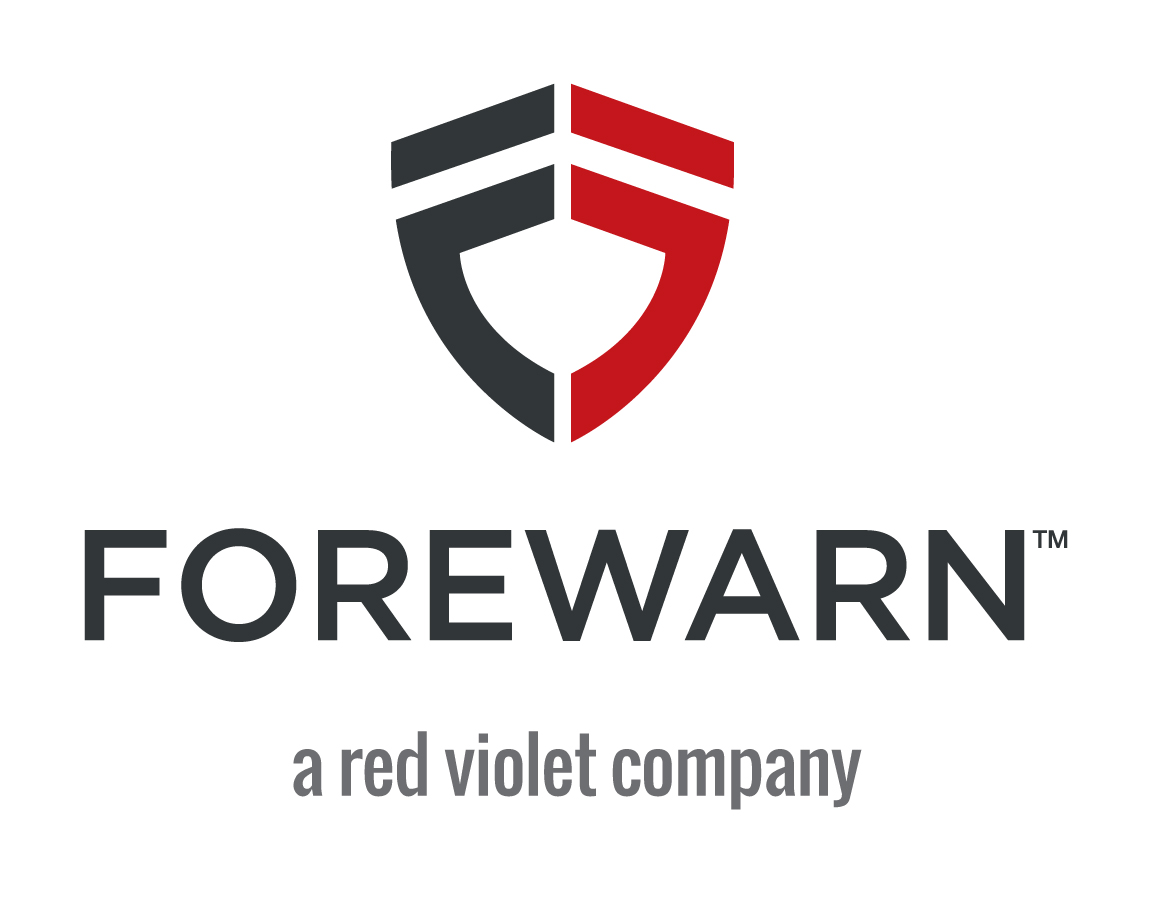 FOREWARN Safety App
FOREWARN brings knowledge to the real estate industry through innovative solutions to ensure safer engagements and smarter interactions. Leveraging powerful analytics and a massive data repository, FOREWARN solutions enable real estate professionals to gain real-time knowledge, for purposes such as verifying identity, searching for criminal histories, and validating information provided by potential clients such as financial and asset information – all from just a phone number or name. Risk assessment and due diligence at your fingertips™.
You can begin properly and safely planning for showings, with a higher level of intelligence and confidence, by activating your account today. Follow these basic steps to setup your password and get started.
Setting Up Your Complimentary FOREWARN Account
Click here and enter your email address when prompted to do so (be sure to use the same email address that this email was sent to as it will serve as your FOREWARN 'Username').
You will receive an activation email from FOREWARN, open it and click the link as instructed. If you do not see the email, be sure to check your junk/spam folder.
The link takes you to a page where you will enter the last 4 digits of your phone number.
If the first 6 digits of the number displayed are not related to your cell phone number, please contact FOREWARN Support at 561.757.4551 to update them with your correct cell phone number.
You will be prompted to enter a confirmation code that will have just been texted to that phone number. Upon confirmation you will be prompted to create a password.
Now you are ready to download the FOREWARN app by clicking on the appropriate link below from your mobile device, or searching for FOREWARN in the app store: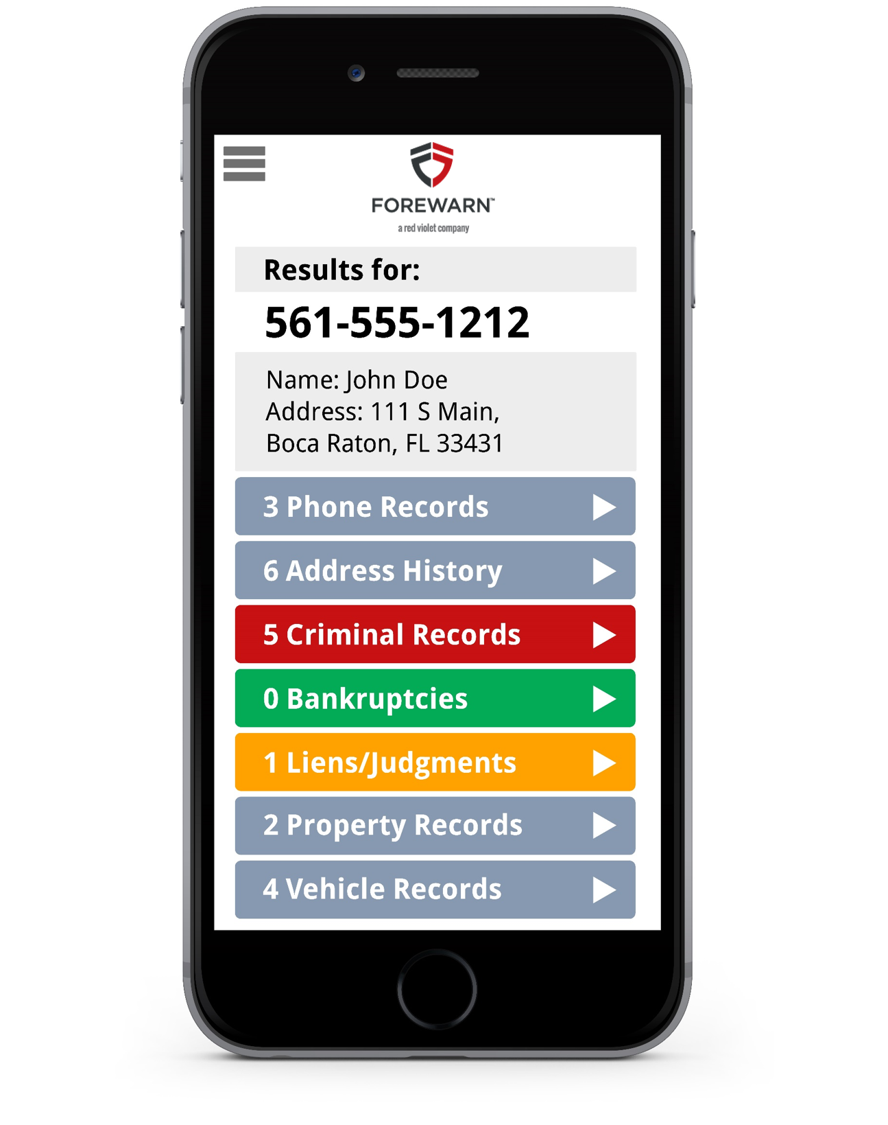 Click here from your mobile device for iOS / Apple / iPhone / iPad app
Click here from your mobile device for Android app
After activating your account, you can also log into your FOREWARN account from any web browser via the FOREWARN.com homepage (click 'Sign In' at top-right) or via this link:

 

https://app.forewarn.com/
IMPORTANT – COMPLIANCE:
Please note that you must limit your FOREWARN searches to professional uses only. FOREWARN activity is actively monitored to ensure proper use as outlined in the Subscriber Agreement and the FOREWARN Terms and Conditions.  FOREWARN is a powerful tool intended only for the increased safety and efficiency of your business. Proper use of the service by real estate professionals ensures that we can continue to provide this valuable tool to the industry."