Human Rights Commission Partnership 
Fair Housing
Housing across the country and in our own regions is not always fair. Discrimination in housing affects every aspect of life, and it must end. South Bend Area REALTORS® are committed to advocating for fair housing and stand against housing discrimination on any level, including discrimination based on race, age, sex, gender, religion, marital status, disability, mental health, and much more. 

Our DEI committee is focused on diversity and equity housing issues in our area so we can move forward in addressing existing problems and finding positive, equitable solutions. 
Human Rights Commission Events
We partner annually with the Human Rights Commission to present a workshop on Fair Housing.  This workshop keeps members informed as to current issues related to the Fair Housing Act and helps to promote and maintain awareness for the need to respect and appreciate the diversity within our communities.
Previous Events
Using Emotional Intelligence to Mitigate Unconscious Bias
Microagressions: What They Are and Why They Hurt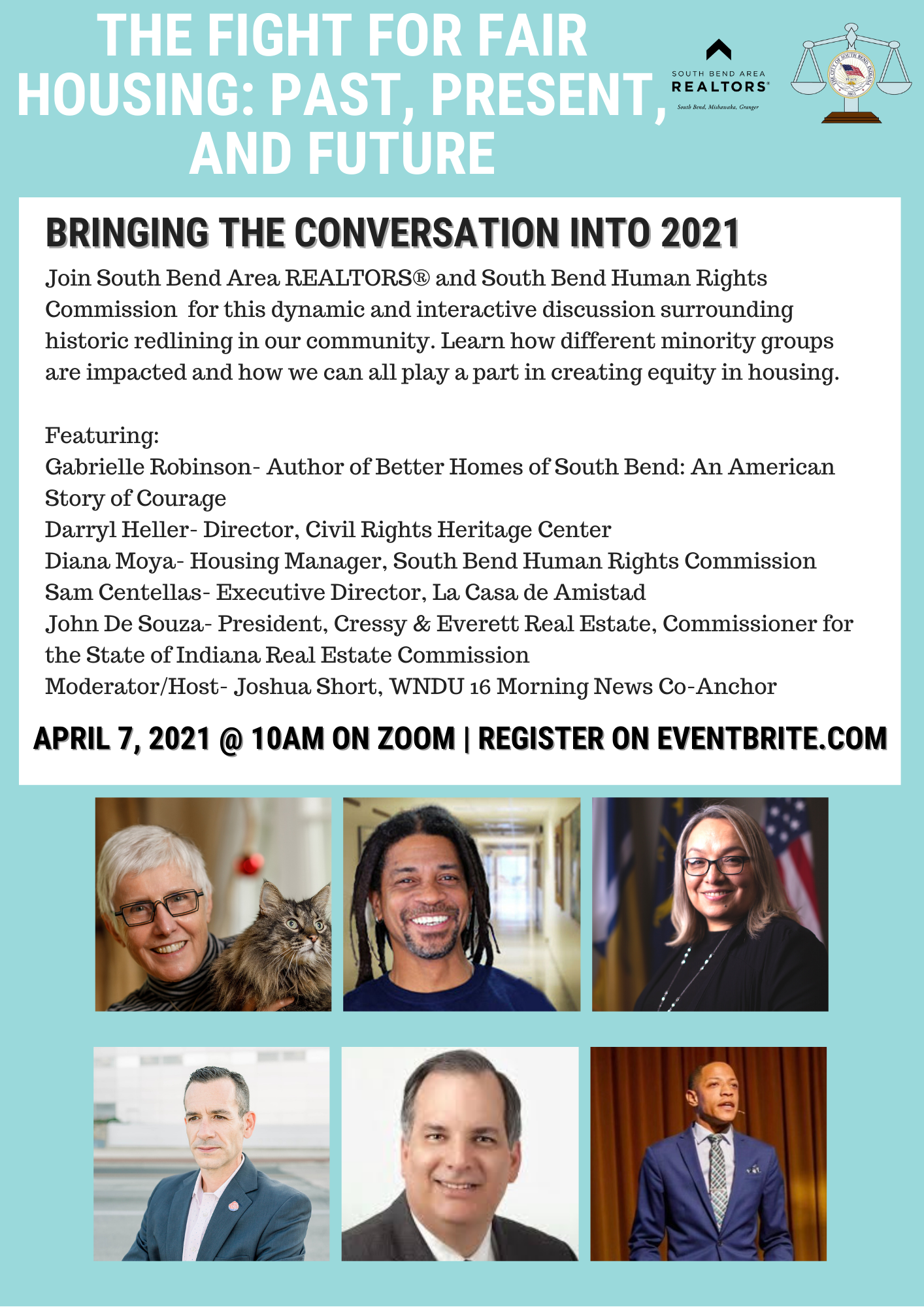 Coming 4/7/2021 - The Fight For Fair Housing: Past, Present, and Future
An in-depth and dynamic discussion around historic redlining in our community and where we go from here. Author of Better Homes of South Bend: An American Story of Courage, Gabrielle Robinson will lay the foundation for where the fight for equity began. Our panel of experts will expand on how Fair Housing laws impact those around us and how REALTORS® carry much of the responsibility. This interactive virtual event will be hosted on Zoom and is open to the public.