Continuing Education & Post Licensing
Part of professionalism in our industry comes through continuing our education after licensure.  Indiana requires brokers to acquire 12 hours of Continuing Education between July 1st and June 30th each year. While requirements vary for newly licensed REALTORS®, instructors, and anyone with an inactive license, it's vital to view and understand the CE requirements that you need to follow. 
What if I don't complete my CE? 
Continuing education isn't a suggestion, it's a firm requirement. Without maintaining your education hours, you may be subject to an audit by the real estate commission. If you haven't complied with state requirements, you may even have to pay a fine of up to $5,000. 
If you have any questions about your CE, check out Indiana's CE FAQs.
Continuing Education Opportunities with SBAR
Members of the Indiana Association of REALTORS® will now receive a 12-hour online continuing education package each year at no additional cost. The package will come from IAR's school, the Real Estate Certification Program, and will fulfill both Broker and Managing Broker CE requirements from the state of Indiana. Learn more about your Indiana Realtor® member benefits.
Members can find upcoming CE events by logging in using the button below. Potential members can see some event opportunities on the calendar.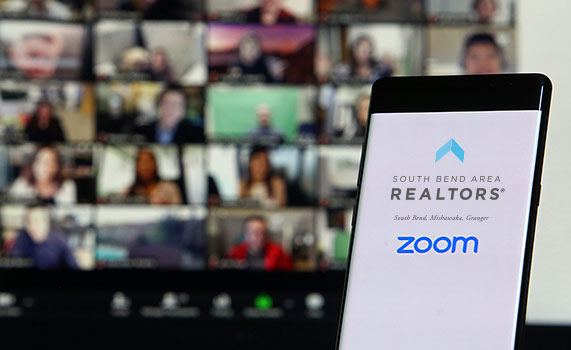 Additional CE Opportunities
The CE Shop
"Online Real Estate Courses for Pre-Licensing, Exam Prep, Post-Licensing, and Continuing Education"
McKissock Learning
"The nation's largest online CE course selection complete with top-rated, cutting-edge content."
RECP - IAR's Real Estate School
"Providing Quality And Accessible Real Estate Education For The State Of Indiana."