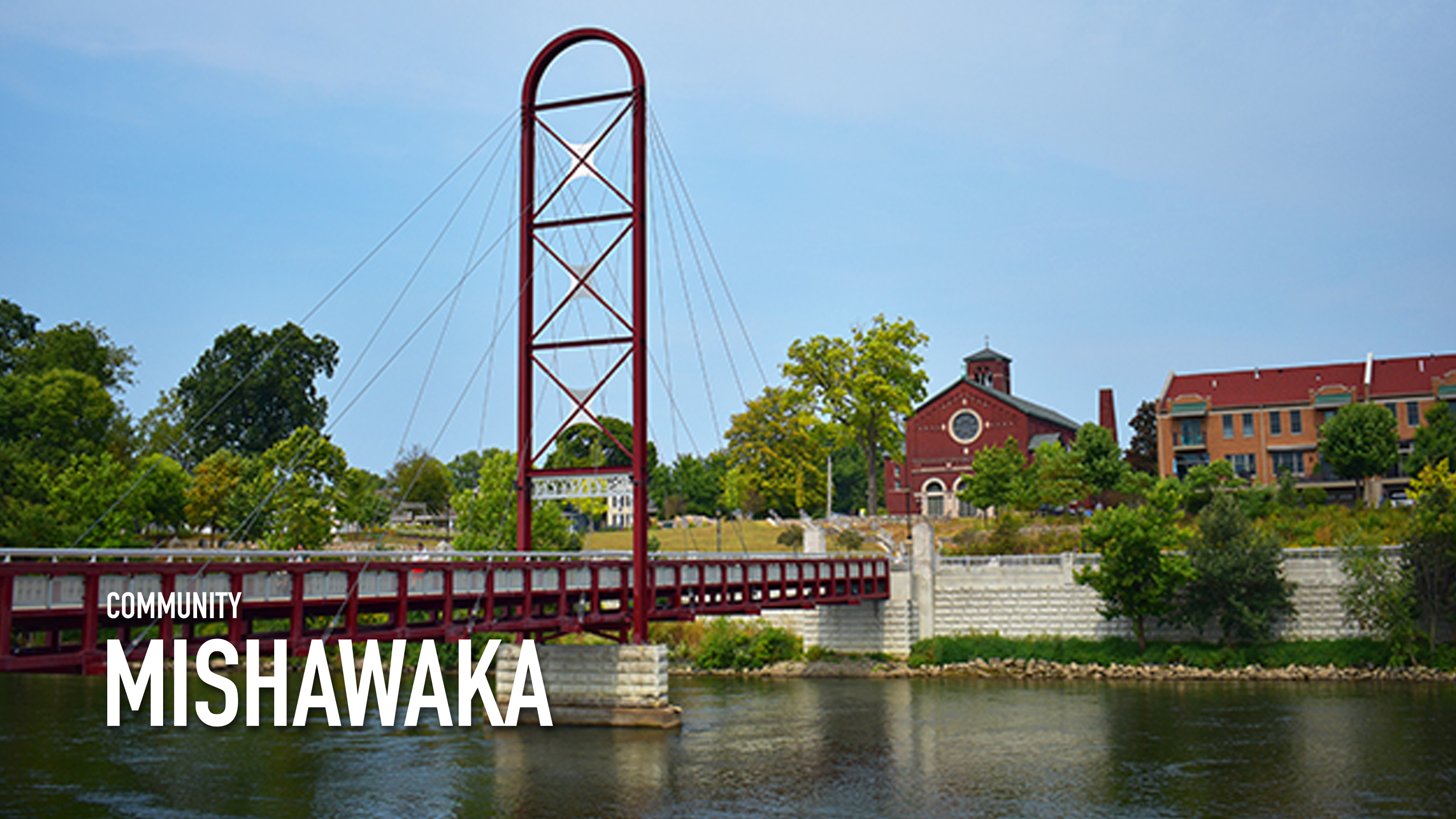 Mishawaka, also known as the Princess City, features charming neighborhoods, modern subdivisions, as well as acclaimed commercial areas and shopping. New business, restaurants and park areas offer an active and fulfilling quality of life.
The renovated Buetter Park anchors the historical downtown area serving as host to several regional events. The park has a large bridge that connects the modern site over the St. Joseph River to a historic Battell Park. Other parks throughout the community offer picnic areas, ballparks, swimming, riverfront, fishing and golf. Mishawaka is continuing its legacy of updating its amenities while celebrating its history.
Mishawaka's friendly community is easy to love and become attached to, you'll feel right at home in no time flat.
Are You a REALTOR
®

or Real Estate Affiliate in the Mishawaka Area? Join Us!

We recognize Mishawaka as a cornerstone community in our region, and we want dedicated Mishawaka REALTOR® and real estate affiliates to be a part of our professional, collaborative community. If you care about your community, homeownership, and industry ethics – join us!