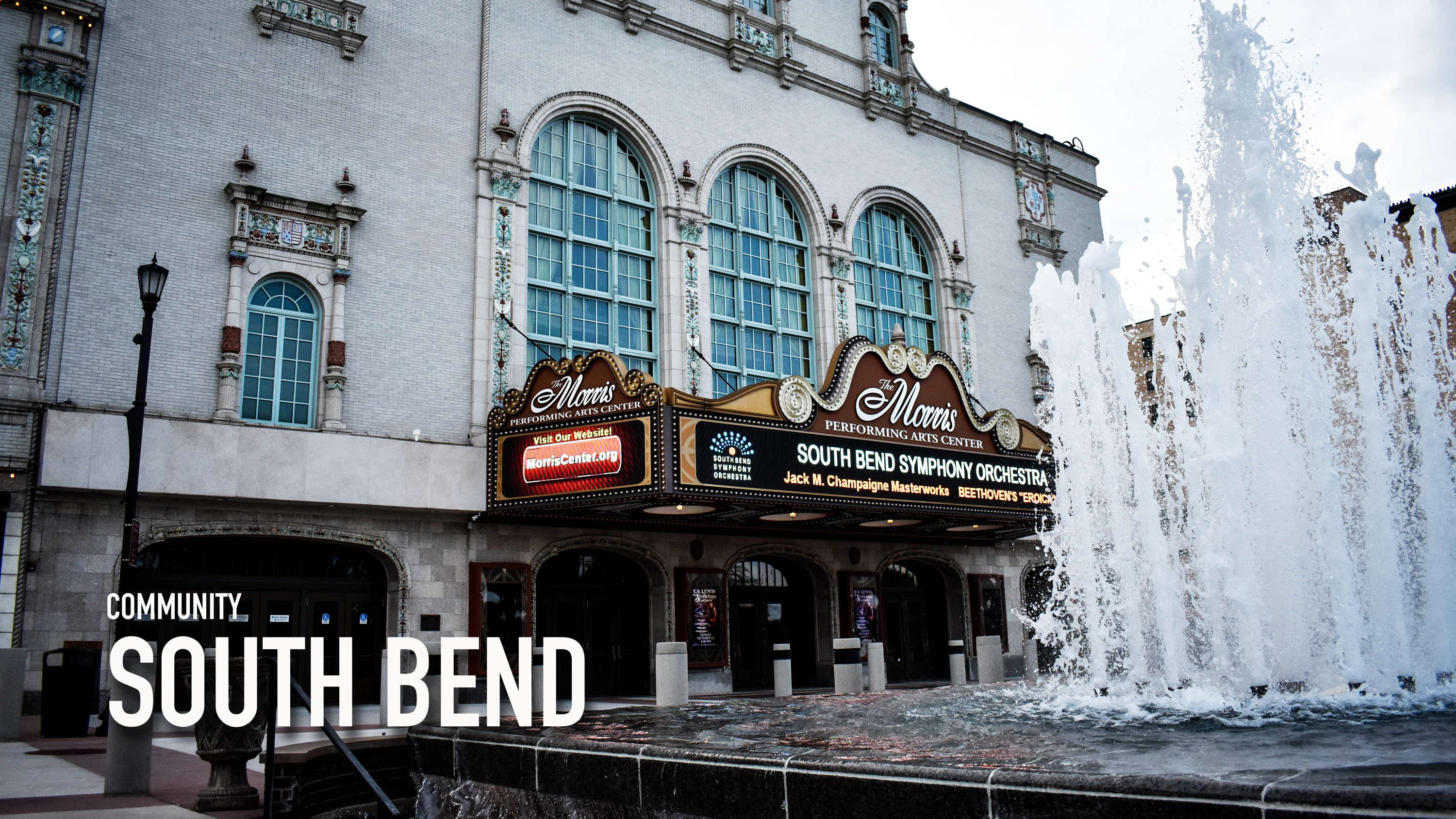 South Bend is a city on the rise – again. The downtown, built along a beautiful south bend in the St. Joseph River, has been thriving and booming with scores of new retail and services businesses.
Known for being the home of the University of Notre Dame and Studebaker, South Bend is the St. Joseph County seat. Restaurants, The Morris Civic Theater, Four Winds Field and the South Bend Cubs baseball team, along with countless other evening attractions draw people from neighboring communities in the South Bend area.
South Bend residential areas are comprised of neighborhoods and subdivisions, as well as apartment complexes.
For easy travel, on the city's west side, The South Bend International Airport houses major airlines with direct flights to Chicago, Detroit and other hub cities. The South Shore rail line offers inexpensive travel to Chicago and points in between.
The City of South Bend is a welcoming community for those looking to live in a convenient, easy to access and progressive city.
SBAR Membership for South Bend Area 
REALTOR
® 

and Real Estate Affiliates

Our connection with South Bend is obvious, but we're still growing our base of REALTOR® and real estate affiliate members from the South Bend Area. If you fit that description and care about industry professionalism, real estate ethics, and homeownership – please consider becoming an SBAR member.